Spring and summer are popular seasons for special occasions. And since it's perfectly fine to wear white after Labor Day, every woman needs a "little white dress" hanging in her closet as that go-to spring or summer piece for all of the events on her calendar. Casual, cool and chic are three words that come to mind when looking for that must-have seasonal white dress. These 8 options top the list of ones that make the cut.
Zeagoo Chiffon Summer Sleeveless w/ Belt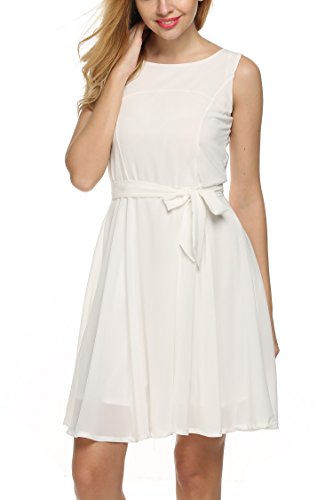 Perfect for spring or summer, this sleeveless dress is great for weddings, baby showers and Sunday brunch. Thanks to its double lining, your intimates won't show through when light hits the fabric. The static-free chiffon won't stick to your skin, so you can enjoy wearing the soft, comfortable piece and draw attention to your waistline with the included sash. Throw a lightweight cardigan over your shoulders on a chilly night to add a pop of color to your look.
PAKULA Sexy Sleaveless Lace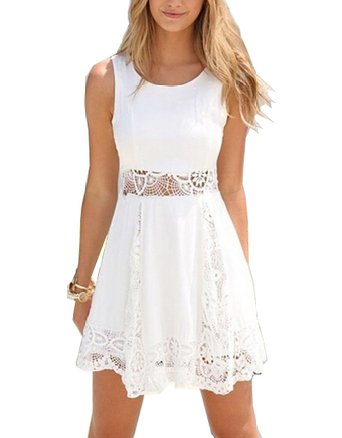 Hit that summer beach party in style when you strut your stuff in this casual cotton lace dress. Its sheer fabric makes it great for wearing over your two-piece, but be careful walking in the sand where the sun shines. It has a snug fit that falls above the knees to show off your summer ready legs.
Viwenni® Womens V-neck Chiffon (Sexy)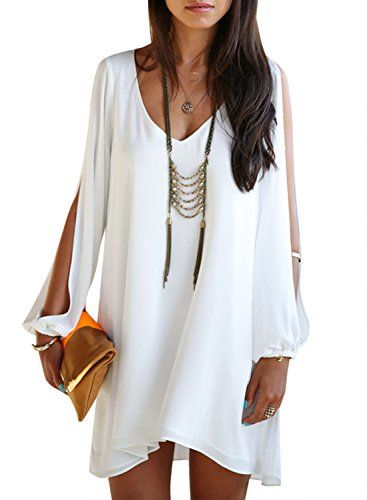 The free flowing, Bohemian style of this dress is just right for those casual summer days when it's scorching hot outside and you want to show off that sizzling skin. The chiffon A-line cut and open slit sleeves will let the summer breeze cool you down while you look summer hot. This dress runs large, so you'll want to order one size down.
Meaneor Floral Lace Shift Dress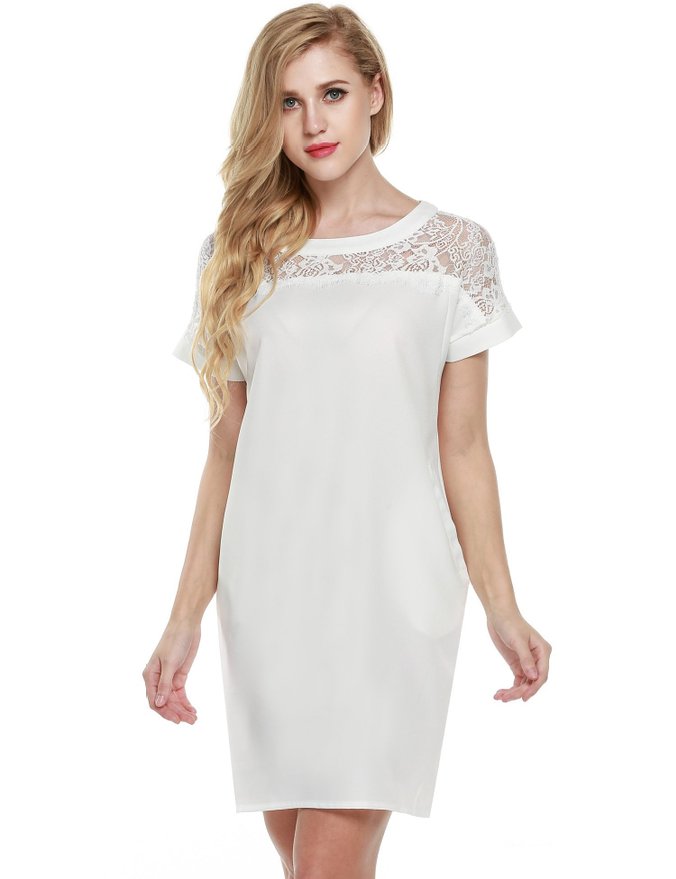 With feminine lace detailing across the top, this shift dress is a fabulous pick for lunch dates, a daytime wedding or an afternoon out with the ladies. The above the knee length is ideal for any body type, and the side pockets give you a nice place to hold small essentials. The dress is made from 20% cotton and 80% polyester, offering form fitting comfort while still allowing room to breathe.
Sleeveless Lace Fit + Flare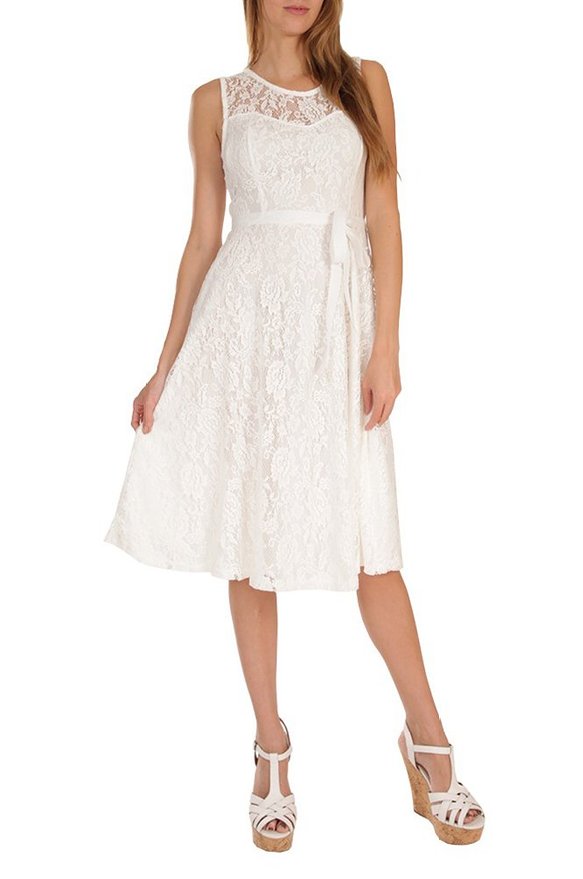 Available in both standard and women's plus sizes, this 100% polyester dress is a gorgeous choice for elegant daytime soirees. It has vintage-inspired flair, a sweetheart neckline and a ribbon tie at the waist to accentuate those womanly curves. Made in the USA, this lace dress is the perfect length if you want to be modest and stylish.
Eva's Eye Women's Chiffon Summer Holiday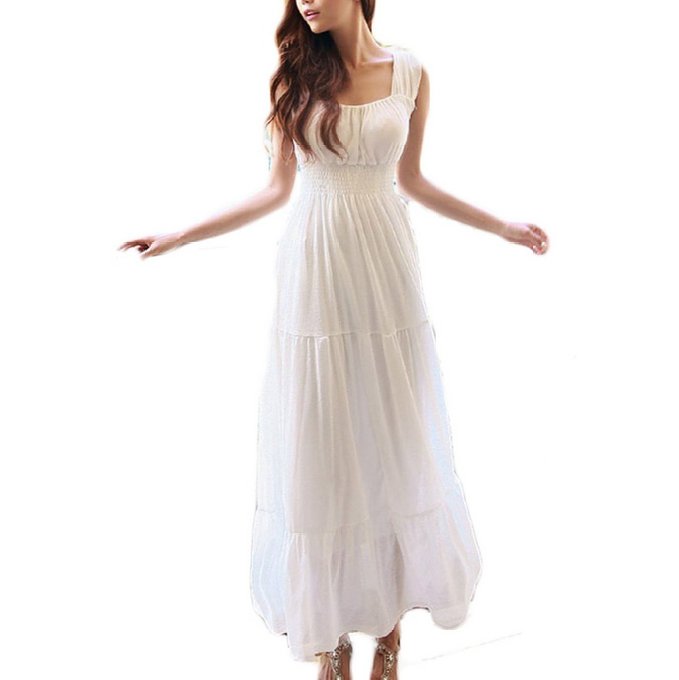 One of the most comfortable styles of dress is a maxi. For spring and summer, a maxi is great because you can wear it alone, or add to your look with accessories. This soft, sleeveless, chiffon maxi dress has a cinched in waist that allows wiggle room for women, since it is only offered in one size. The sheer lightweight fabric makes this dress great for warm summer days.
Sakkas Ella Double Layered Bodice Spaghetti Strap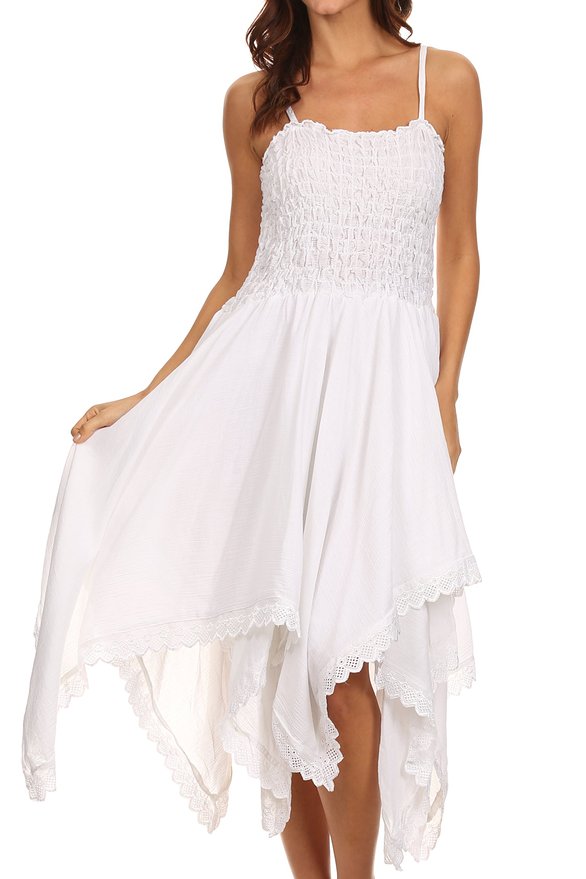 Made from 100% cotton, this spaghetti strap dress is not quite a maxi, but is still long enough to be dressed up for more formal occasions. The rouching around the bust and waist are a nice touch of texture, and the scallop styled edges add dimension to the double layered skirt. Available in one size, the dress fits approx US dress sizes 0-16, UK sizes 6-20, and EU sizes 34-48.
Modern Kiwi Eva High Low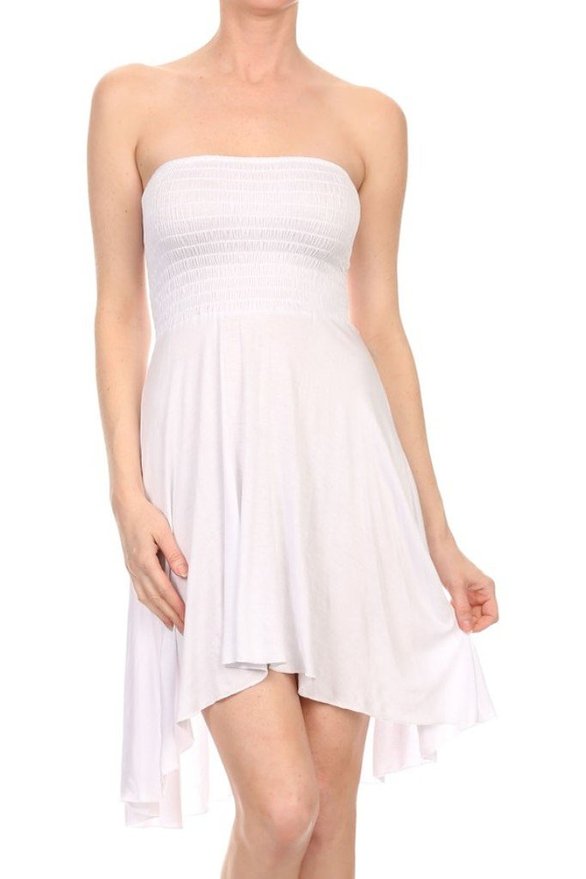 Wear it as a dress by itself, as a top over leggings, or as a cover up for your summer swimsuit. Made in the USA, this rayon/spandex blend dress has a snug fitting elastic bust, which keeps it from falling down. Show off those sexy shoulders and legs with this flirty, flowy piece. Not too short and not too long, the length is just right for spring and summer days in the sun.